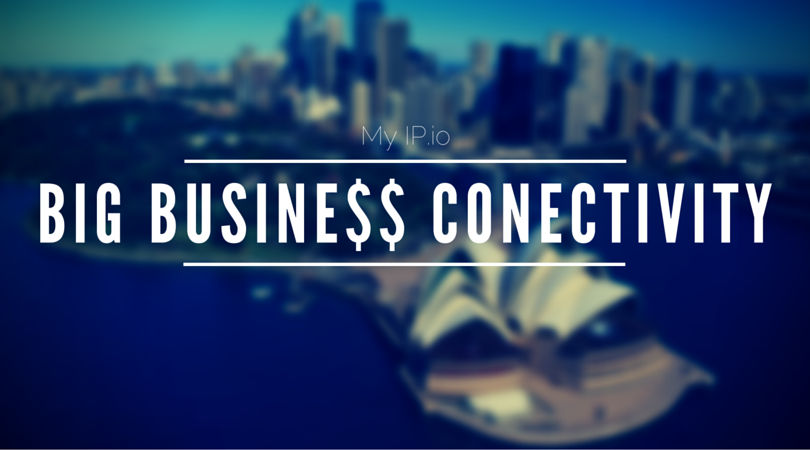 Pave your way to big business connectivity
Defending the kingdom.

Business environments are redefined as information becomes one of the most important commodity for any given company, from SMEs to large enterprises.  As Dan Levin puts it, COO of online file-sharing and cloud-based content-management service Box, work is evolving from being a place to being a mind set, "going from something that for many people was about physicality to smth that for many people is about information, creation and utilisation."
Geographically dispersed workforce is no longer a thing of particularity, gradually becoming the norm as highly data oriented companies outsource or expand internationally.  The need to access corporate or commercial information is a core component of connectivity inside the enterprise and managing these intangible assets over a plain internet connection is simply not for business use.
VPNs are often the communication platform of choice for virtually any business that takes itself seriously, as they enable site-to-site connection with a service provider managing the end-to-end network. A VPN enables a computer that is located outside the corporate network to connect to that network as if it were inside the building, allowing access to internal resources such as file shares, applications, and printers. Beyond connectivity a VPN implicitly means that a secure bridge has been created between any given device using that connection and your business server, which can be on your premises or in the cloud.
Appliances or servers will give you great control, but cloud-based, hosted or outsourced VPN services are the real deal breaker, with an unrivaled cost-to-features and security ratio, spearing you of the typical technical hurdles of on premise deployment and use.
A hosted business VPN solution will overcome the following thorny issues:
on premise deployment:
having a dedicated VPN in place will reduce the complexity of deployment and use to a minimum of only having to run a single interface software;
data security:
internal data, sites, git repositories and all information will be coated in multiple layers of encryption;
remote connectivity:
you will enable access across a geographically disperse workforce;
My IP.io, the platform of choice for many agile businesses
trusted brand by thousands of happy business owners.
With our business VPN suite comes strengthened security, as the service is not limited to encryption.  We also support all the latest security protocols including SSTP, PPTP, IPSec, L2TP, SSTP, and OpenVPN.
The level of sophistication depends on the number of accounts and/ devices: our business VPN solution can consolidate all your team's accounts into one master account, a convenient scenario in terms of having control, management and payment. We can allocate a whole subnet, so that you won't be constrained as to having to whitelist multiple IPs or we can engineer a custom solution for your, in which we install a LDAP server. You will be given a password manager and VPN server and you're free to run your own network to your preference. The business VPN solution allows multiple people to be logged in and proxying through a single IP address at one time, simultaneous connection for all on multiple devices, editing and monitor access, from a single, easy-to-use central admin area.
My IP.io Business VPN Benefits:
Multiple VPN Accounts
Dedicated Suppot
One Master Account
Discounts
To get started in full big business connectivity way, just connect with My IP.io and we'll assign an account manager that will guide you through the whole installation process and assist you each step of the way for the whole period of your subscription. Once the number of accounts and connections are defined, we can set things in motion for you and your team.