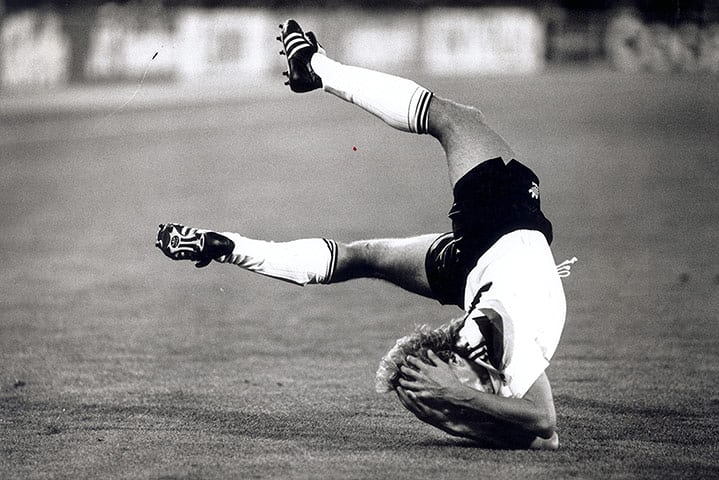 How to live stream World Cup Games for free, Key players and Game Schedules
When it comes to Spain and Portugal facing this year's World Cup duel is pretty hard to come up with clear predictions, as both  teams are equally seen as favorites. 
Of all 36 occasions the two teams have met, the Portuguese national team claimed 8 wins and 12 draws, while suffering 18 defeats. This year, Spain goes agains the iberian rival Portugal with last minute changes to its management. Following their  erstwhile manager sacking, barely 48 hours before this big league occasion, the former World Champions are still expected to give a good show today in Russia.
To watch the show from anywhere on the globe, you can set yourself up with a VPN service, that will only take you a few minutes to install and stream the games as they happen.

Here's what you need to do:

1. Download a VPN
You can go on MyIP.io and chose a VPN service that you can set up in minutes. The service is compatible with a great variety of devices and Oses and ranks among the fastest.

2. Connect to the right server location
In this case, just head straight to the UK, you'll find no restrictions what so ever for this year's World Cup there.
3. Go on TVPlayer.com
You can see all the games for free here, sign up is not necessary for live streaming. You will need however to first have point 1. (download a vpn ) in check, as you might get one of these screens.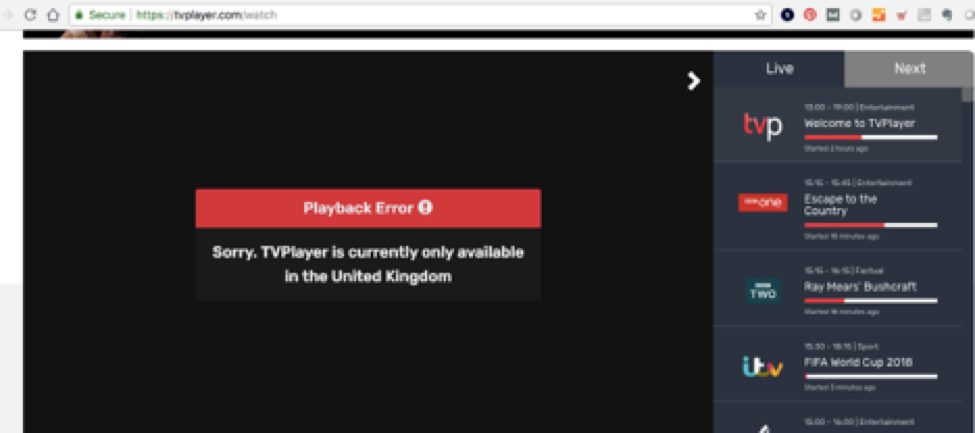 If you can't watch the match as it happens and want to record it to catch it in your spare time, you can do that by paying a £5.99 monthly fee that will allow you to record up to 10 hours of TV.  There's a 14-day free trial for this service, too, in case you just want to try it out.
Use a VPN to bypass any geo restrictions for this year's World Cup that will culminate with an epic clash between 2 titans Ronaldo (Portugal) and Messi (Argentina).  With 2 career world cup goals in advance Messi is leading the game so far, but Ronaldo still has time to catch up, these are their highlights to this date:


Below you can check World Cup schedule of each:
Messi's World Cup schedule:
Saturday, June 16: Argentina vs. Iceland, 9 a.m. ET
Thursday, June 21: Argentina vs. Croatia, 2 p.m. ET
Tuesday, June 26: Argentina vs. Nigeria, 2 p.m. ET
Ronaldo's World Cup schedule:
Friday, June 15: vs. Spain at 2 p.m. ET,
Wednesday, June 20: vs. Iran at 2 p.m. ET,
Monday, June 25: vs. Morocco at 2 p.m. ET,
Be sure to check groups and schedules here: